The Information Of Food
"We have effectively managed our finances. This is the reason we are in a position to implement social welfare schemes. With food security, not just families living under poverty line, but poor families of above poverty line (APL) too will be benefitted," said Gehlot. The state has been allotted 2, 32,000 metric tonnes of foodgrains for October by the Centre for distribution to the identified beneficiaries through the targeted public distribution system (TPDS). As per the provisions of the Act, beneficiaries will be entitled to receive 5 kg of wheat per person per month at the cost of Rs 2 per kg. Rice will be provided in Rs 3 per kg while thick grain will cost Rs 1 per kg. Minister for food and civil supplies Parsadi Lal Meena, however, admitted that October 2 launching was more of symbolic and the actual implementation would begin only from October 20. "All our TPDS shops at panchayat and block level will start distributing the foodgrains in a full-fledged manner from October 20." "All the district collectors have been instructed to distribute the coupons to the beneficiaries for October latest by the 20th. Also our share approved by the Union government will reach us in next few days. Therefore, the full roll-out will start only after mid-October," said Meena. While addressing a gathering at Nagaur, Gehlot reiterated the government's intention to also guarantee a shelter to each family in the state.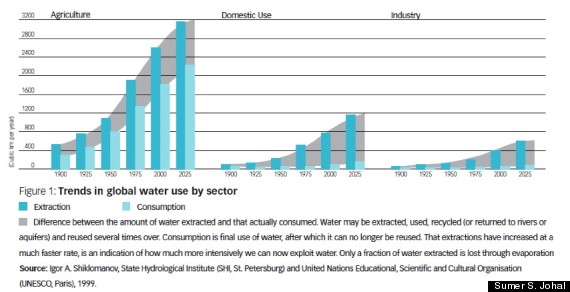 But even more importantly, quite a paradox — if the world indeed needed is challenged by population growth, don't we need more, smarter professionals as growers, not fewer? And, shouldn't we have more emphasis on making the food ecosystem profitable and efficient, so young people don't leave this important vocation as a career choice? And shouldn't the best technologies be constantly focused on making food tastier, more nutritious, more affordable, more efficient and safer while also allowing farmers to earn higher profits? How can we achieve this? Clearly my parents couldn't imagine that future. They saw the food ecosystem as a zero-sum game. But then again, neither could they imagine Google, Facebook, Amazon, Netflix or Verizon. And the common denominator to all these recent breakthroughs has been – Information and the ability/technology to disrupt the status-quo in real-time. Instant gratification. Today, we face the perfect storm for our food supply — climate change, regulations, population growth and a global supply-chain have aligned to necessitate the use of information. E.g., we will improve water use inefficiencies in the system if we are informed on how to produce the same yield with less water.
The best in airport food and drink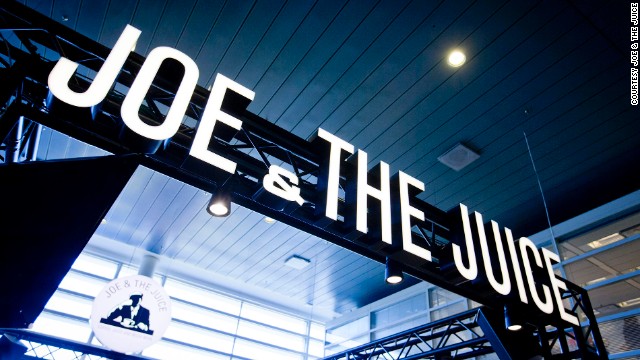 Best wine bar honors were awarded to Cru Wine Bar at Denver International Airport. Hartsfield-Jackson Atlanta International Airport's Concourse F food court took top honors. Shake Shack at New York's John F. Kennedy International Airport received the award for best quick service dining. HIDE CAPTION Best airport 'food to go' Best airport bar Best fast food/quick service restaurant << Four U.S. airports won a total of six awards Copenhagen's airport took home three awards Awards included best coffee shop, best wine bar and best food court (CNN) — These aren't your stereotypical greasy airport burger and fries. Airports from the United States, England and Denmark dominated the Moodie Report 's third annual Airport Food & Beverage Awards, which were announced Wednesday evening in Dubai. "We have been deeply impressed by the volume and, more importantly, quality of nominations this year," said Martin Moodie, Moodie Report founder and chairman, in a statement prior to the awards announcement. The Moodie Report owns and produces the conference and the awards. "There's plenty of innovation and an intriguing reflection of a number of the sector's most notable trends," Moodie said. Best airport coffee shop: Joe & The Juice, Copenhagen Airport Best airport "food to go": Napa Farms Market, San Francisco International Airport Best airport food and beverage sense of place: Napa Farms Market, San Francisco International Airport Best airport bar: The Red Lion, London Gatwick Airport North Terminal Best airport wine bar: Cru Wine Bar, Denver International Airport Best airport casual dining restaurant: Giraffe, London Heathrow Airport Terminal 5 Best airport chef-led dining: Le Sommelier Bar & Bistro (based on chef Francis Cardenau's restaurant in downtown Copenhagen), Copenhagen Airport Best airport food court: Concourse F food court, Hartsfield-Jackson Atlanta International Airport Best fast food/quick service restaurant: Shake Shack, New York's John F. Kennedy International Airport Awards were handed out in 15 categories.