New York Set To Reach Climate Point-of-no-return In 2047
New York council sues to stop NYCHA's leasing land to luxury apartment builders
–Alcohol of any kind. –Weapons or anything that can be used as a projectile or is deemed dangerous. –Banners, signs or flags of any size. –Footballs, frisbees, beach balls, laser pointers, strollers or umbrellas. –Any animal with the exception of a service animal. –Any other item deemed inappropriate at the discretion of management. Alcohol policies: The New Meadowlands Stadium Co. strives to present a safe, pleasant and family-friendly environment for every guest who visits the stadium. To achieve this goal, the following policies have been established to promote the responsible use of alcohol. –Any guest who appears to be 40 years of age or younger will be required to provide appropriate proof of age with a valid, government-issued picture identification. –Guests may not possess or purchase more than two (2) alcoholic beverages at a time, of which sizes may not exceed 16 ounces each for beer and 6.5 ounces each for wine.
As Banksy tours New York City, locals are charging for looks at his artwork
Temperatures reached 94 degrees Fahrenheit (35 degrees Celsius). Temperatures in New York are increasing, and after 2047 they wont return to the historical average of the past one and half centuries, according to a study today in the journal Nature. Climate departure, when the average temperature for each year is expected to exceed historical averages from 1860 through 2005, will occur in Jakarta and Lagos in 2029, Beijing in 2046 and London in 2056, according to the study. New York will match the global departure 34 years from now and tropical areas will get there sooner. The research highlights the urgency of cutting greenhouse-gas emissions because the warming climate may drive some species to extinction, threaten food supplies and spread disease, according to the study. By 2050, 5 billion people may face extreme climates, and migration and heightened competition for natural resources may trigger violence and instability. The results shocked us: regardless of the scenario, changes will be coming soon, Camilo Mora , a geographer at the University of Hawaii at Manoa and lead author of the study, said in a statement. Within my generation, whatever climate we were used to will be a thing of the past. The global point of climate departure will be 2047, with tropical areas reaching it earlier. The tropics will experience unprecedented warming 15 years earlier than the rest of the world, Mora told reporters on a conference call. We were very conservative when we started this index and were pretty surprised how early some of these change would take place. Two Forecasts The forecast assumes that carbon emissions will continue at a business-as-usual pace, according to the study. Under a separate scenario that assumes greenhouse gases are stabilized, the global climate departure is delayed more than two decades, until 2069. New York, under the more optimistic scenario, would experience unprecedented warming by 2072. The city was pummeled by Hurricane Sandy a year ago, leading to insured losses of about $25 billion in the U.S. according to Munich Re estimates. President Barack Obama cited the storm in his State of the Union address this year as a sign of the urgent need to address climate change.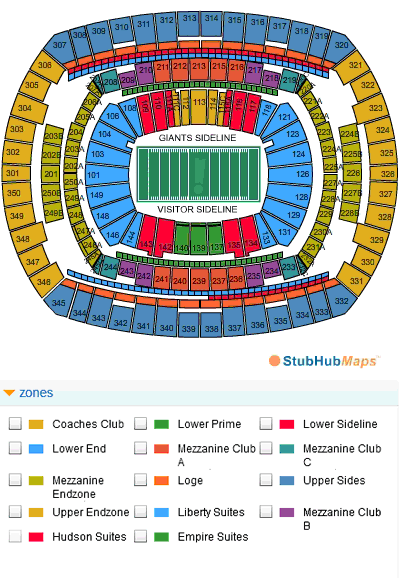 Related Stories Middletown Plaza tenants demand action on delayed security measures and other repairs The New York City Council sued Thursday to stop the local housing authoritys plan to lease public land for luxury development. The Council joined by housing authority tenants and the Legal Aid Society contends that New York City Housing Authority should not be in the business of creating more housing for the affluent. NYCHAs sole purpose is to build and maintain affordable housing not lease public land to make way for luxury apartments, Council Speaker Christine Quinn said. Ramin Talaie/Getty Images Michael Bloomberg, New York's current mayor, backs the NYCHA land-leasing scheme. With three months left in office, Mayor Michael Bloomberg has set in motion a plan to lease land at eight NYCHA Manhattan developments to developers to build 4,300 mostly market-rate apartments that would rent at luxury rates. RELATED: BLOOMBERG WILL UNVEIL NEW VOLUNTEER NYCHA BOARD NYCHA Chairman John Rhea says he hopes the rent will generate $50 million a year for the cash-strapped agency and notes that 860 of the apartments would go to lower-income tenants. But residents at seven of the eight targeted locations have come out against the plan, worried that the influx of high-end apartments would worsen gentrification thats already driving up costs in their neighborhoods. Jefferson Siegel New York City Council Speaker Christine Quinn is against NYCHA leasing land to builders of luxe apartments. RELATED: MAYORAL CANDIDATES VOW TO IGNORE NYCHA LUXURY HOUSING PLAN Aixa Torres, tenant leader at Smith Houses in lower Manhattan where NYCHA plans to put up two huge towers on parking lots and basketball courts welcomed the Councils lawsuit. Hallelujah, she declared. They told me they were going to do that and they did it. Im so glad. NYCHA officials said it was unfortunate the Council was trying to block a plan that would generate money that would go directly into developments and repairs for residents. The authoritys plan to seek proposals from developers last April was delayed until August after resistance emerged.
Banksy, a graffiti artist originally hailing from Great Britain, uses city walls as his canvas, creating works of art that intrigue, inspire and occasionally infuriate. Hes in the midst of a month-long residency in New York, with new art popping up every day. In one location, some of the neighborhood residents decided to cash in on their brief notoriety. Banksy had stenciled a beaver standing next to a signpost that resembled a downed tree. Local profit-minded entrepreneurs the New York Post simply calls them jerks hid the stencil behind cardboard, charging passersby $20 for a glance and a cell-phone snap. Banksy has built a reputation over the course of two decades as a political activist, with his provocative artwork appearing all over the planet, sometimes permanently, sometimes only long enough for someone to paint over it. Its hard to think of a way to twist Banksys art more obscenely than hiding it behind cardboard and charging for it; even the wannabes who tag onto his art or carve it out of the wall entirely are motivated by something more than simple greed. But hey, this is New York, and they have their own way of doing business. Cash only. Its also worth noting that some New Yorkers believe they actually caught sight of the cagey artist when one of his exhibits went a bit haywire last Saturday. For more about Banksys New York odyssey, entitled Better Out Than In, including helpful audio commentary on his work as it pops up, visit his website . Below are some images of Banksy's work during his current tour. View gallery